Best Wedding & Event Planner in Delhi
Radiance Events is one of the leading Wedding Planner in Delhi and event Management Company in Delhi, India. With years of experience in wedding planning services and event planning services we gained many smiles of our happy clients. Radiance Events, Best Wedding in Delhi ensures you to make your dream true with their innovative and creative ideas. If you are from another city and want to plan your wedding Delhi, we will not disappoint you. We, as a Best Destination Wedding Planner in Delhi make your wedding day or your event memorable that lasts forever.
"A Talented Wedding Planner is a Gift, You Give Yourself..... "
Wedding planners tend to be on the artistic side, gifted with the vision to be able to expertly pull together a range of ideas into a visually stunning end results.
Plan your wedding with creative decoration theme, experiences team of vendors, properly arranged things of Radiance Events, Best Wedding Planner in Delhi.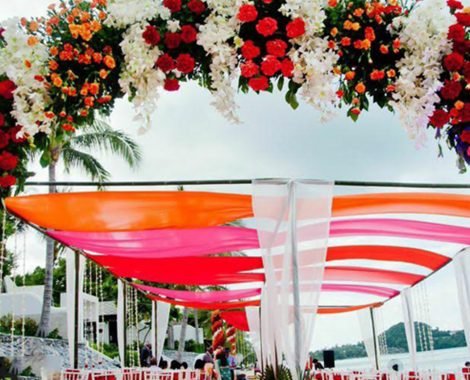 DESTINATION WEDDING PLANNER IN DELHI
If your are one of them who want to plan their wedding in Delhi. Radiance Events, Destination Wedding planner in Delhi is striving to hear from you. Let's connect and make a grand and memorable event of your wedding day. 
bIRTHDAY PARTY PLANNER IN DELHI
Give your child a beautiful gift of a Birthday Party Planner who knows very well all the naughty and crispy requirement of your little one and fulfill it in a very interesting and creative way.
CORPORATE EVENT PlANNER IN DELHI
Radiance Events, Corporate Event Planner in Delhi ensures you for the peaceful and professional completion of your corporate meeting. We have hands full skills to arrange a product launch event, Holiday Parties, Seminars, Trade shows etc.
COLLEGE FEST PLANNER IN DELHI
Radiance Events has tie-up with IIM Lucknow and Delhi. All the fests are arranged by Radiance events. So don't you want to welcome us in your collage fest.
THEME PARTIES PlANNER IN DELHI
Wanna celebrate your wedding day in a different style. Want to fill your wedding day with beautiful theme of your choice. Lets connect with us, Radiance Events. a leading Theme Parties Planner in Lucknow.